Home
› Isolate
®
for IMS of
Cryptosporidium
oocysts
Isolate® for IMS of Cryptosporidium oocysts
Semi Automated Immunomagnetic Separation
Yields High Recoveries in Dirty Water Samples
Processes Pellets up to 2ml in Volume
Isolate® offers unique, semi automated immunomagnetic separation (IMS) of Cryptosporidium (Crypto IMS). The unique automation of the Isolate® test standardises the rocking motion, resulting in improved consistency and reliability of results.
Isolate® yields increased recoveries of oocysts and produces good results even when using dirty water samples. In addition Isolate® is able to process pellets up to 2 ml in volume, reducing the need for split samples and multiple slides.
Cryptosporidium oocysts in the concentrate are captured and separated by magnetic action. Separated oocysts are stained with an approved FITC antibody stain, and visualised by fluorescence microscopy.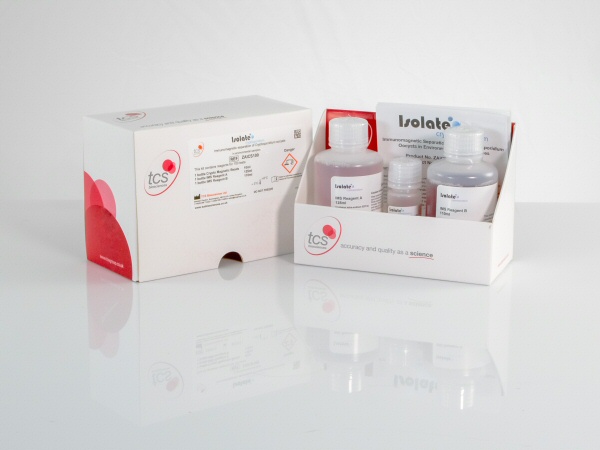 Isolate®
Product Data
Online Catalogue
Registered customers can...
• Easily review previous online orders • Add and manage multiple delivery addresses • Save items in your basket for future purchase