Dyes and Stains
Wet Dyes and Stains and Stain Packs
Stain Concentrates for Bacteriology
Protein Stains for Electrophoresis
TCS offers a comprehensive range of over 350 microbiological wet and dry dyes and stains. Our range of wet dyes includes ready-to-use as well as concentrated formats to suit specific needs. 500ml bottles are presented with pouring caps for ease of use. Our dry dyes and stains are available in pack sizes of 10g, 25g and 100g.
You can also choose from our selection of liquid stain concentrates, allowing you to make 1 litre of ready-to-use stain.
Stain solutions are classified in accordance with the Classification Labelling and Packaging Regulation EC (no) 1272/2008. Dyes and Stains by their physical nature may result in permanent staining if in contact with skin and clothing. Avoid contact with skin, eyes and clothing. Do not ingest.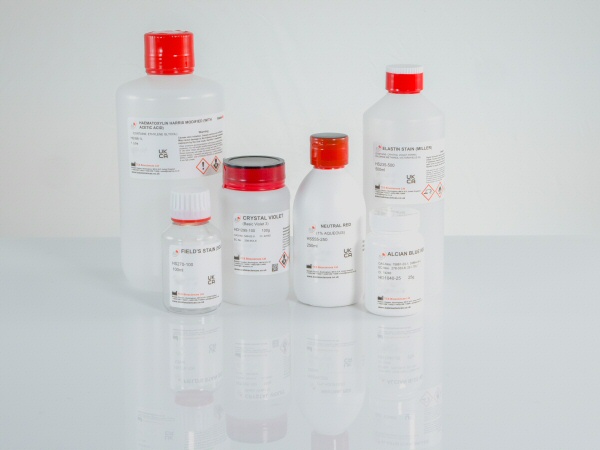 Online Catalogue
Registered customers can...
• Easily review previous online orders • Add and manage multiple delivery addresses • Save items in your basket for future purchase