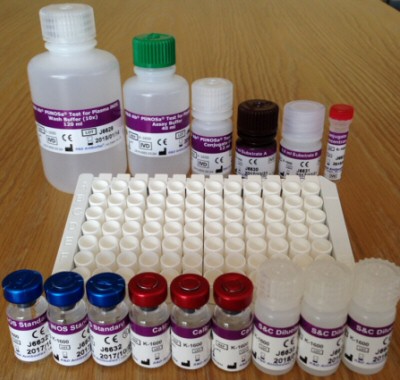 PliNOSa® Test Plasma iNOS EIA
Pack Size: Kit
Product Code: Z5-K-1600
Typical Lead Time: Approximately 10 working days from receipt of order. Please contact our Customer Services Team if you have any queries.
An Innovation for Sepsis Screening
TCS Biosciences Ltd is pleased to announce our partnership with R&D Antibodies. R&D Antibodies has delivered high quality research antibodies and immunoassays to the life sciences and research markets since 1984.
The PliNOSa® K-1600 Assay Kit is a novel in vitro diagnostic immunoassay for the early identification of sepsis.
The PliNOSa® test detects inducible Nitric Oxide Synthase (iNOS) on microvesicles in plasma, an innovation in sepsis disease pathology.
The PliNOSa® test can help physicians make better and more informed choices for improved patient management.
iNOS has specifically been implicated in sepsis, severe sepsis and septic shock. The PliNOSa® K-1600 assay kit provides accurate measurement of circulating iNOS concentrations in plasma samples via a chemiluminescent sandwich EIA. Each kit is for 96 tests.
Registered customers can...
• Easily review previous online orders • Add and manage multiple delivery addresses • Save items in your basket for future purchase