Registered customers can...
• Easily review previous online orders • Add and manage multiple delivery addresses • Save items in your basket for future purchase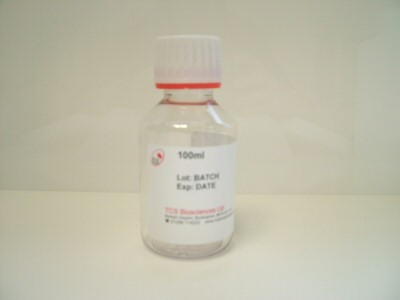 Chromium trioxide solution
Pack Size: 100ml
Product Code: HK007
Shipping Notes: Can only be purchased as part of a Stain Kit. Not sold separately
Typical Lead Time:
Danger
May cause fire or explosion; strong oxidiser. May cause cancer by inhalation. May cause genetic defects. Suspected of damaging fertility. Toxic if inhaled. Causes severe skin burns and eye damage. May cause allergy or asthma symptoms or breathing difficulties if inhaled. May cause allergic skin reaction
Keep away from heat/sparks/open flames/hot surfaces. - No smoking. Wear protective gloves/protective clothing/eye protection/face protection. Do not breathe dust/fume/gas/mist/vapours/spray. IF ON SKIN (or hair): Remove/Take off immediately all contaminated clothing. Rinse skin with water/shower. IF exposed or concerned: Get medical advice/attention.
UN1755
UN Number: 1755
Secure on-line payments




Secure Payments with SagePay