Registered customers can...
• Easily review previous online orders • Add and manage multiple delivery addresses • Save items in your basket for future purchase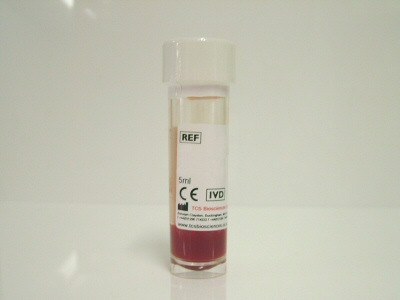 Guinea Pig Blood Cells in Alsever's
Pack Size: 5ml
Product Code: PB029AP
Guinea Pig Red Cells in Alsever`s is a suspension of guinea pig red blood cells in Alsever`s solution. The product does not contain blood plasma. The red cell PCV range is 12-24%. Antibiotics are added at a concentration of 1.7%.
Typical Lead Time: Only despatched on a Tuesday, orders must be received on the previous Thursday by 1pm. Please note on bank holiday weeks this will be despatched on a Wednesday
This mixture is not classified as dangerous according to GHS.
Secure on-line payments




Secure Payments with SagePay