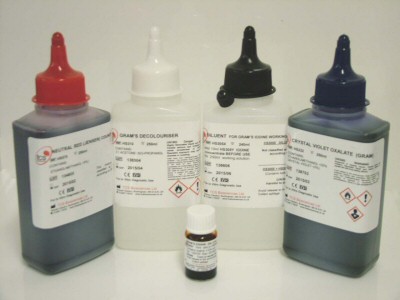 Gram's Stain Pack (Crystal Violet Oxalate) counterstain: Neutral Red
Pack Size: 4x250ml
Product Code: HS800-NR
Typical Lead Time: Approximately 5 working days from receipt of order. This product is restricted for transport, a minimum order quantity may apply when ordering. A Dangerous good note charge and extra carriage may apply depending on your location. Please contact our Customer Services Team if you have any queries.
Danger
Refer to individual contents for Hazard & Precautionary statements.
UN Number: 1993
Registered customers can...
• Easily review previous online orders • Add and manage multiple delivery addresses • Save items in your basket for future purchase