Home
› Bovine Serum Albumin (BSA)
Bovine Serum Albumin
Bovine Serum Albumin is a large, stable, soluble, monomeric, globular protein which makes up about half of the total serum protein. Due to its binding and transporting properties, BSA acts primarily as a carrier protein for hormones, fatty acids, trace minerals, vitamins and iron. However, it also plays a role in stabilising extracellular fluid volume and maintaining osmotic balance, as well as binding harmful toxins and free radicals.
Its in vitro uses are diverse, ranging from pharmaceutical and medical applications to agriculture and chemical manufacture.
Uses of BSA
BSA is often used as a nutritional supplement and toxin binder in media for microbiological, cell and tissue culture research. Other uses: biochemical and serological applications, including ELISA assays, immunoblots, immunohistochemistry, PCR amplifications and enzyme stabilisation in DNA digests.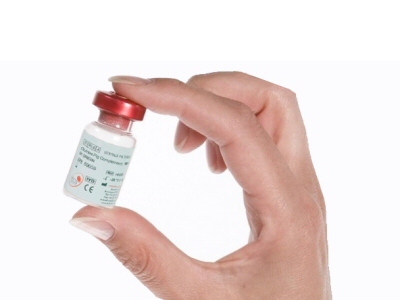 Origins Available
Australian
US
Other origins available on request
Grades and Types Available
The physical characteristics of BSA change when its pH is altered. We understand that different assays require different conditions, so we offer a choice of pH.
Reagent Grade pH 5.0
Reagent Grade pH 7.0
BSA low in fatty acids is used preferentially in hormone and cholesterol assays, as the presence of fatty acids may compromise the interpretation of results. Low Fatty Acid BSA is also used for basic research into lipid transport.
Low Fatty Acid
Cell Culture Grade (ultra low fatty acid)
IgG (Immunoglobulin G) is the principal antibody produced in the body as a result of the secondary immune response. It is the major immunoglobulin component of serum, therefore, BSA may contain IgG as an impurity. Although for many applications this is not an issue, we understand that for monoclonal antibody production it is, and so we offer a Low IgG BSA alternative.
Endotoxins are released when certain bacteria break down. They display a wide range of toxic activities, both in vivo and in vitro which may interfere with certain assays. We are able to offer both low protease and low endotoxin BSA preparations.
Low Protease
Low Endotoxin
Quantities Available
We offer quantities ranging from 100g to 500kg.
Suitability Testing
We offer samples available for suitability testing, so you can choose the best product for your requirements.
Batch Reservation Service
We also offer a batch reservation service. Please enquire for more details.
Online Catalogue
Registered customers can...
• Easily review previous online orders • Add and manage multiple delivery addresses • Save items in your basket for future purchase