accuracy and quality as a science
New for 2014!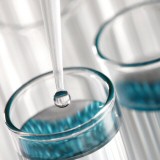 We are pleased to announce our partnership with Atlas Biologicals. We are now able to offer US origin Fetal Bovine and New Born Calf Serum.
Atlas has been a leading manufacturer of US origin Fetal Bovine Serum and New Born Calf Serum for over 20 years. 100% of the serum is collected from cattle raised in the United States, making their products true US origin.
Feb 2014