accuracy and quality as a science
Selectrol Traceability Information
Selectrol Traceability Information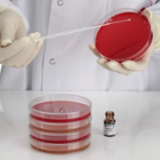 From May 2012 we will be issuing Selectrol traceability information back to the source NCTC®/NCPF® batch number. We have always held this information on file for customer reference, but now we are including it on our certificate of testing.

This way, you get ready access to traceability information whenever you need it.
NCTC® and NCPF® are trademarks of the Health Protection Agency.
Apr 2012