SICKLE-CHECK Discontinuation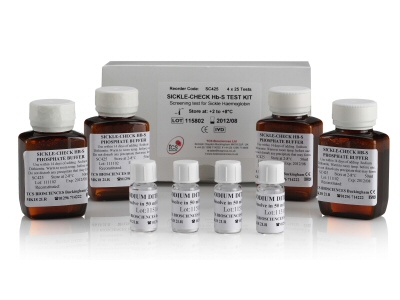 It is our intention to discontinue SICKLE-CHECK Screening Test kits. The details and reason for this are given below.
Product:
SICKLE-CHECK Screening Test kits:
| Code | Pack Quantity |
| --- | --- |
| SC101 | 10 x 1 Test |
| SC125 | 1 x 25 Tests |
| SC425 | 4 x 25 Tests |
| SC510 | 5 x 10 Tests |
| SC1050 | 50 x 10 Tests |
Proposed Change Date: From 1st January 2020
Change Details:
We will no longer manufacture and sell the SICKLE-CHECK Screening Test products
Reason for Change:
A recent, thorough review of our product portfolio and our manufacturing processes has identified some products for removal from the range.
The decision to discontinue these products has been made through consideration of a number of factors including product sales and availability of raw materials; as well as current and future regulatory requirements including REACH Regulation 2006 and IVD Regulation (EU) 2017/746.
In accordance with our ISO 14001 Environmental Management System we also wish to minimise our impact on the environment. Disposal of waste unsold product or unused raw materials will be reduced as a result of this change.
Evaluation of impact:
These products will be available for sale until end December 2019 to allow customers to purchase according to their requirements and evaluate internally the significance of the change.
If you have any difficulties or concerns regarding the change, please contact us immediately.
Dec 2019