Registered customers can...
• Easily review previous online orders • Add and manage multiple delivery addresses • Save items in your basket for future purchase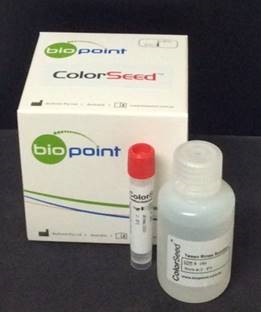 ColorSeedTM containing 100 Cryptosporidium oocysts and 100 Giardia cysts
Pack Size: 10 Vials
Product Code: Z9CS-CG100
Typical Lead Time: Approximately 2 weeks from receipt of order. This product is restricted for transport, a minimum order quantity may apply when ordering. A Dangerous good note charge and extra carriage may apply depending on your location. Please contact our Customer Services Team if you have any queries.
Registered customers can...
• Easily review previous online orders • Add and manage multiple delivery addresses • Save items in your basket for future purchase