Home
› TECTA-PDS - Automated Microbiology Detection System
TECTA™ - Automated Microbiology Detection System
TCS Biosciences Ltd is pleased to announce our exclusive distribution partnership with TECTA-PDS. TECTA-PDS is an innovative company that develops and provides fast, simple and accurate tools for monitoring the presence of pathogenic microorganisms in water.
TECTA™ Automated Microbiology Detection System
Rapid detection of E.coli and Total Coliforms in one simple, fully automated test.
Each TECTA cartridge contains all necessary reagents required for the test.
Quantitative results in 2-18 hours.
Simple test protocol, fully automated reporting of results.
The TECTATM System is a complete, self-contained automated microbiology testing system capable of providing laboratory-grade results on-site with unprecedented time-to-result performance.
Full automation of the test analysis and interpretation processes eliminates the need for subjective, visual interpretation of results. An objective, written test report is produced for each sample tested.
Extreme ease-of-use means that even non-technical personnel can initiate testing and perform all required quality assurance procedures to ensure laboratory-grade test results.
TECTA B16 - 16 bay system
TECTA B16 - 16 bay system
Features and Benefits:
Rapid alerting with no fixed incubation delay
Highly reliable with minimal sample handling
No sample preparation or visual interpretation of results is required
4 or 16 random access bays, add tests at any time
Automatic reporting of results that are sent directly via email notification to any device immediately upon detection
Simple operation
High dynamic range eliminates need for multiple dilutions
Direct testing of turbid samples, without the need to clean up
Industry-standard enzyme indicators of target bacteria
Self-contained desktop packaging with touch-screen control
TECTA - B4 bay system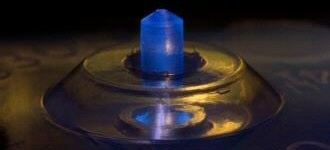 TECTA PDS uses industry standard enzyme indicators of target bacteria.
TECTA PDS automatically detects fluorescence which triggers the result.
The higher the contamination level, the more fluorescence and the faster the result.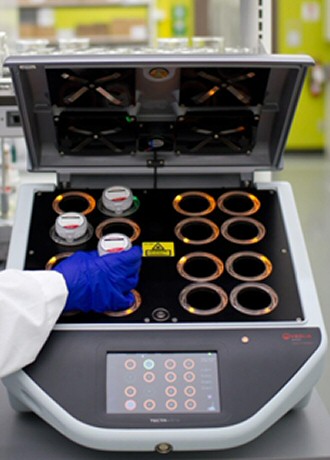 Simply add 100ml of sample and mix
Place the Cartridge in the TECTA PDS system and close the lid. Testing automatically starts.
Full test results are emailed as soon as they are available:
Quantitative results within 2 to 18 hours depending on level of contamination. TECTA PDS has single cell sensitivity.
Registered customers can...
• Easily review previous online orders • Add and manage multiple delivery addresses • Save items in your basket for future purchase