Disease State Human Serum and Plasma - Biomex
TCS Biosciences Ltd is pleased to announce our partnership with Biomex GmbH. Biomex has been a specialist manufacturer of biological and chemical raw materials for more than 20 years.
Biomex is part of Mex GmbH. The group consists of DiaMex, MEXACARE and ESfEQA.
Over 90% of all special plasmas and all specific negative plasmas are produced in Biomex's own plasma donation centres in Heidelberg and Munich, collecting annually over 18,000 litres of normal plasma and 350 litres of disease state plasma. Biomex also has blood collection centres based in Cameroon and Florida.
Products not manufactured but supplied by Biomex are sourced through carefully selected, exlusively contracted partners.
HCV panels are available from TCS Biosciences Ltd. - click here for more information.
Quality Standards
ISO 9001 : 2008 Certification.
ISO 13485 : 2003 Certification.
L2 laboratory complying with DIN 58956-3.
Ethical approvel from the Ethic Commission of the Bayrischen Landesärztekammer.
Plasma collection centres regulated to comply with the guidelines of the Bundesärztekammer.
Collaboration with the Paul Ehrlich Institut.
Cooperation with doctor, clinics and a number national reference laboratories (HIV, HAV, Borrelien, Chlamydien etc.)
Currently licensing a plasma collection centre to comply with FDA standards.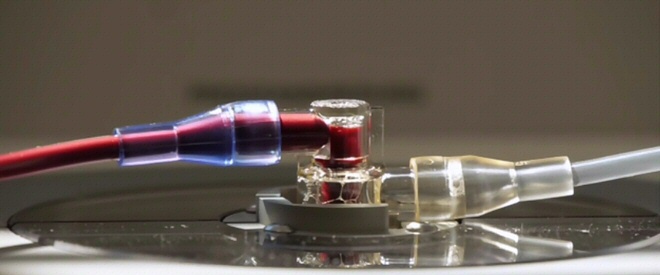 Bulk Plasma
Sexually Transmitted Diseases (STDs)
Anti-HAV, Anti-HBV, Anti-HCV, Anti-HEV, Anti-HIV1, Anti-HIV1 gO, Anti-HIV2
ToRCH (Anti-Toxo, Anti-Rubella, Anti-CMV, Anti-HSV1 and Anti-HSV2)
Autoimmunology (ANA speckled, Anti-Cardiolipin-Ak, Anti-ß2-Glycoprotein1, Anti-CCP)
Hemostasis (Coumadin plasma, D-dimer, Deficient Factor V/VIII/XI)
Others
Used in: ELISA and EIA controls and calibration.
Target customers: Production and purchasing in the diagnostic industry
Patient Samples
Infectious diseases (STDs, ToRCH & Co.)
Clinical Chemistry (Glucose, Sodium, AST, CRP)
Immunoassay (TSH, hCG, Vitamin D)
Cardiac Markers (CKMB, Troponin I, ProBNP)
Tumor Markers (CEA, CA15-3, PSA)
Others
Used in: Research and Development (Validation, Quality Control)
Target Customers: Scientists and Development of diagnostics
Panels for QC
Inhibition Panel

Hemolytic (hemoglobin), Lipemic (triglyceride) and Icteric (bilirubin)

Interference Panels

HAMA, Pregnant woman, Multipara, Hyper IgM, Hyper IgG, Dialysis Patient, Rheumatoid Diseases, Thyroid Diseases, Herpes Panel, Hepatitis Panel etc.

Sero Conversion Panels
Matched Sets
Others
Used in: Validation, Quality Control, Efficiency Assessments or cross-sensitivity tests
Target Customers: R&D, Quality Control
Project Specific Collection
Design

Stability Studies
Validation Studies of Sample Tubes
Freeze-Thaw-Cycle (how frequent the sample can be frozen and then thawed)
Fresh Blood Studies (Europe)

Drawing of samples
Collection of data, and execution of Studies
Used in: Validation, Registration
Target Customers: R&D, Quality Control
Commodities for Research Development and Production
Negative Plasma/Serum
Defibrinated:
fibrin removed from human plasma
Defibrinated & Cross-Flow-Filtration:
as above, additionally, low molecular constituents are separated by membrane technology
Defibrinated & Delipidized:
fibrin and lipids removed from human plasma
Defibrinated, Delipidized and Charcoal Treated:
as above, additionally, treated with charcoal to remove steroids
Human Serum Off the Clot (Pooled):
supernatant of naturally clotted human plasma
Registered customers can...
• Easily review previous online orders • Add and manage multiple delivery addresses • Save items in your basket for future purchase