Registered customers can...
• Easily review previous online orders • Add and manage multiple delivery addresses • Save items in your basket for future purchase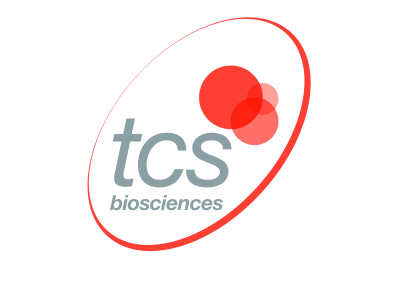 EliGene® Coeliac RT28 Kit
Pack Size: 50 reactions
Product Code: Z10-90048-RT28
Compatible instruments: Real-Time Systems ABI 7000, 7300, 7500 (Applied Biosystems), LightCycler® 480 and Nano (Roche), fully compatible with RotorGene and Q-instruments.
Clinical study description and results:
EliGene
®
Coeliac RT Kit specificity was tested on 50 samples of human DNA with genotypes determined by DNA sequencing. The specificity of the method was validated by searching in the DNA databases also. It is necessary to use the recommended concentration of human DNA for the genotyping.
Pathogen description: Coeliac disease, also called coeliac sprue is one of the most common enteropathogenic disorders and is characterised by a lifelong hypersensitivity to gluten proteins found in wheat, rye, oat and barley. Until recently, coeliac disease was considered relatively uncommon with an estimated prevalence rate ranging from 1 in 1000 to 1:4000. However, the availability of new serologic tests have led to the observation that coeliac disease is much more common, affecting about 1 of 100-400 persons in Europe, the majority of patients showing few clinical symptoms. Considerable evidence now indicates that coeliac disease has a strong genetic component. Coeliac disease is a multifactorial disorder associated with HLA-DQ2 (DQA1*05/DQB1*02) or DQ8 (DQA1*0301/DQB1*0302) or HLA dq2 is expressed in the majority (>90%) of those with coeliac disease and DQ8 in about 8%. The expression of these HLA-DQ2 or DQ8 molecules is necessary but not sufficient to develop coeliac disease and accounts for only about 50% of the genetic component of the disease. Studies in sibling (sib recurrence risk for coaliac disease of 10%) and of identical twins (concordance of 70%) suggest that the contribution of HLA genes in coeliac disease is less than 50%. About 95% of all coeliac patients possess this particular genotype compared to approximately 20% of the normal population. From this point of view absence of these alleles is useful in excluding coeliac disease. However, at least one other non-HLA gene and some environmental factors are also likely to be involved in the disease. On the basis of recent results the analysis of HLA-DQ2 (DQA1*05/DQB1*02) and DQ8 (DQB1*0301/DQB1*0302) alleles is sufficient to exclude coeliac disease.
References: Troncone R, Jabri B.
2011. Coeliac disease and gluten sensitivity. J Intern Med. 269(6): 582-90.
Trynka G, Wijmenga C, van Heel DA.
2010. A genetic perspective on coeliac disease. Trends Mol Med. 6(11):537-50.
Bourgey M.et. al.
2007. HLA related genetic risk for coeliac disease. Gut 2007; 56:1054-1059.
Margaritte-Jeannin P.et al.
2004. HLA-DQ relative risks for coeliac disease in European populations: a study of the European Genetics Cluster on Coeliac Disease. Tissue Antigens 63: 562-567.
Registered customers can...
• Easily review previous online orders • Add and manage multiple delivery addresses • Save items in your basket for future purchase